Find out more about the people behind Spencer Hill Wine 
Our business depends on efficiency and always trying to improve through new ideas and technology. Our management staff are shown below but it is important to remember that we also value the dedication of many other staff who have been with us for years. 
These people are essential to our success. Most have worked worked for us many years. 
In addition it is important to mention our nationwide sales representatives who provide us great feedback from the community about our wines.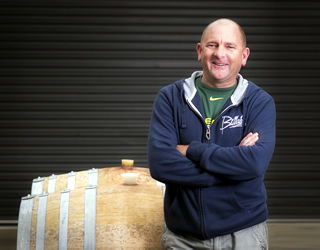 Matthew Rutherford
Owner / Consulting Winemaker
Matt has been with the winery since it's inception in 1990. For many years he worked with previous owner and founder Phil Jones as Assistant Winemaker, then Head Winemaker, before becoming Managing Director and now Owner and Consulting Winemaker. He  provides valuable support to the team with his wine making and Viticulture skills and experience of the wine industry in general. Matt is highly knowledgeable in the requirements of making kosher wines and also has a thorough understanding of the wine markets worldwide.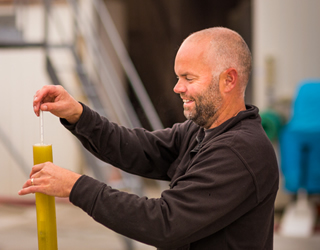 Jules Randell
Head Winemaker
Jules joined the staff in June of 2011 as Associate Winemaker working with Matt. A graduate of Lincoln University with a BS in Oenology he has had significant experience as a winemaker at a number of Australian wineries.  After three years of working with us he has now taken the position as Head Winemaker. Jules has earned this position. As hard as it has been for Phil and Matt to give up their wine making roles over the years….he has earned their respect and admiration for continuing the tradition as well as introducing new styles of wines. Jules attention to detail is what makes all of his wines special. The winery moves on in great hands.
Philip & Sheryl Jones
Founders
Previous owners Philip and Sheryl came to New Zealand from California to start the winery and raise the family in 1989.